BEGINNERS YOGA & Meditation Course
next courses starting on these dates in 2018:
Wednesday 21 February, 7 - 8.30pm
* early bird discount to 8 February *
Wednesday 2 May, 7 - 8.30pm
Wednesday 18 July, 7 - 8.30pm
Wednesday 10 October, 7 - 8.30pm

Increase your strength & flexibility, tone your body, relax your mind, cultivate inner peace and balance.
The course offers an introduction to level 1 of the Yoga in Daily Life System, giving you a variety of basic yoga techniques and an understanding of the many benefits that regular yoga practice can to body and mind.

This course provides a framework of a developing, progressive practice & can be successfully followed up by attending the Level 1 or Level 2 classes so you may continue to learn at your own pace and receive the benefits of your Yoga practice.


A practical course that offers you the A - Z basic foundations of a wholistic yoga practice. You will learn:
◊ Easy yoga exercises to stretch and strengthen your body
◊ Relaxation techniques to de-stress your body & mind
◊ Breathing practices to balance the nervous system
◊ Basic meditation for peace of mind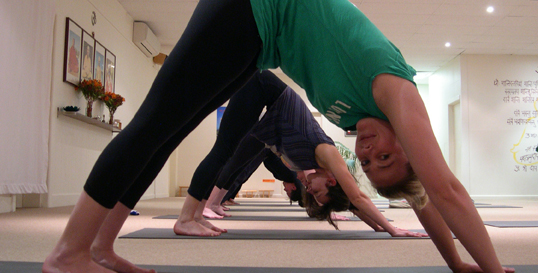 COST: $150 full $120 conc.
* Early Bird Discount $120 full $96 conc.
COST INCLUDES: The course and 1 extra class from the class timetable per week = total 12 classes.
It works like this:
You attend Wednesday session for a consecutive 6 weeks. These course sessions run like practical mini workshops. Plus you are invited to attend one level 1 or 2 regular class from our timetable each week to aid in integrating what you have learnt in the course.
So the course session + a regular class each week = 12 sessions over 6 weeks. It's very good value!