Practices for the Season of Blossoming:

Yoga & Ayurveda Spring Workshop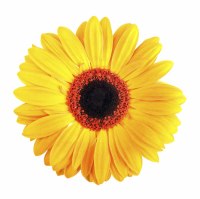 Sunday 27 August
, 9am - 12noon
Come September we will be transitioning into the Spring season. This is a wet and slightly warm time of year and as the cold winter melts, nature cleanses and replenishes herself. Most of us find that by the end of Winter our bodies tend to have accumulated build ups of cold, heaviness and wetness which we are ready to release by Spring. Supportive adjustments help to effortlessly cleanse these accumulations, leaving a healthy body and mind. It is a lack of preparedness that leads to spring colds, congestion, and aggravations of hay fever and allergies in early Spring.
Join our Spring Seasonal workshop as we explore the key elements of Spring and how our body, mind and health may be affected by these. We'll discuss key dietary & lifestyle changes, appropriate herbs to use, and exercise, yoga and meditation techniques that can be used to bring about optimal health.
The workshop will kick off with a refreshing yoga and meditation session that is aligned to the Spring season, then refreshments and chai followed by a talk by Niveen on all things Ayurveda & Spring. Cost $50
Bookings Required.


.



---
Satsang

Friday 8 September, 6.30pm


Satsang is a Sanskrit word meaning "in the company of truth".
Satsang is an opportunity to gather with like-minded people on the spiritual path to reflect, share and draw inspiration that we can apply in our daily lives. The evening includes talks that share insights and understandings on the yoga teachings, guided meditation and a shared vegetarian meal and chai.

The evening includes a vegetarian dinner so please RSVP so we know how many to cook for.
Phone 9427 0977 $10 donation at our Richmond centre



RETREAT: Cup Long Weekend in the Yarra Valley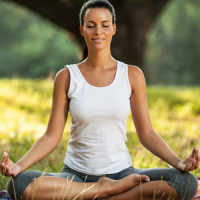 4 - 7 November 2017
Saturday 3pm to Tuesday after lunch
Our Spring Retreat has moved to Cup Weekend, giving an extra day for the opportunity to find some tranquillity and space among our busy lives.
The weekend schedules has been carefully designed for a balance between doing & being; programs & free time; challenges & nourishment. Take a digital detox, slow down a few notches & soak up the natural surroundings; breathe in the fresh country air, take some time for silence & time to connect with new friends.
$540 full $480 concession
Follow this link for all the details > here



Rhythms of Summer:

Yoga & Ayurveda Summer Workshop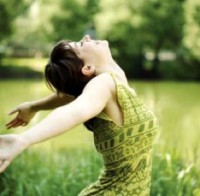 Saturday 2 December
, 2 - 5pm

details coming soon
.
.
.
.
.
RETREAT: NSW for New Year - Recharge, Relax & Rejoice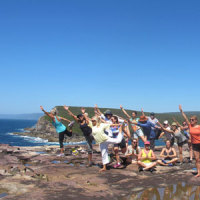 Wednesday 28 December to Monday 2 January 2017
A retreat especially for this auspicious time of year to transition with focus and intention into 2017.
Within the beautiful surrounds of the NSW Royal National Park & the Pristine South Coast Beaches this retreat is the perfect way to start the New Year and bring back that feeling of health, joy & clarity. Suitable for all levels of yoga experience.
Follow this > link
for all the details.
RETREAT: 2018 Easter Long Weekend in Hepburn Springs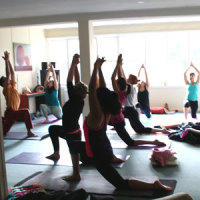 Friday 30 March to Monday 2 April 2018
(Friday afternoon to Monday lunch.)
Take a break from the demands of every day life and join us for this Easter long weekend yoga retreat.
This retreat is suited to people with yoga experience & interested in a level 3 asana & meditation practice.
Everything you'd expect at a yoga & meditation retreat plus extra time to relax and unwind, enjoy bush walks, day spas and the array of wildlife that surrounds you in this little pocket of paradise at the eclectic 1927 era Continental House Retreat and Wellness Centre.
details coming soon

Celebrating the International Day of Yoga 2018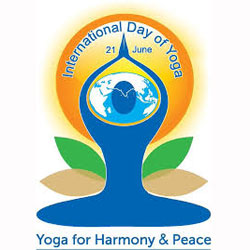 The 21st of June has been declared by the United Nations as the International Day of Yoga – and Yoga in Daily Life centres around the world are providing free yoga classes during the week, that everyone can experience the many benefits that yoga yields for the health and well-being of body, mind and soul; and to demonstrate how Yoga in Daily Life offers a clear pathway towards good health, deeper awareness, understanding, harmony and peace, for yourself and others.

FREE YOGA CLASS Thursday 21 June at Richmond

World Yoga Day UNLIMITED CLASS PASS SPECIAL
1 month unlimited $90 | 3 months unlimited $260
Available for purchase for a limited time 19 - 25 June. Valid for all casual classes on the
Richmond timetable
---
---
---
---
---
---

PAST PROGRAMS
Awakening Peace Within: Yoga & Meditation Workshop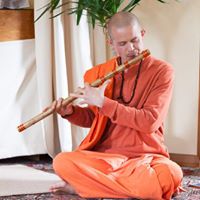 Saturday 29 July, 3 - 6pm
Presented by special guest yogi Swami Madhuram
Peace is really our birthright, accompanying us throughout our whole life. However, we often forget about it and become absorbed in our busy everyday lives. This workshop is aimed to give us simple techniques to re-establish our connection with the peace within our self, to learn how to go through the changes in life and yet being anchored in the peaceful part of us.
The workshop will include:
- simple meditative yoga exercises, Meditation and Yoga Nidra (relaxation)
- short inspiring talk
- Nada Yoga (the yoga of sound)
Finishing with sharing a delicious vegetarian dinner at 6pm. Cost: $50 and bookings are essential.




September Spring Cleanse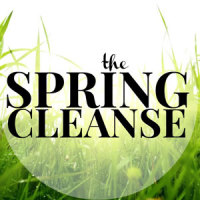 Spring a great time to consider doing a simple cleanse.
Our program is a combination of resources to give you support doing a yoga and whole foods cleanse throughout all of September. This cleanse aims to rest and reset digestion and eliminate toxins for you to reap all the physical, mental and energetic benefits that come with it!
It includes:
Unlimited yoga class pass
for Richmond classes for all of September
Twice weekly emails
&/OR via a specific Facebook group with supporting information such as
> video tutorials of yogic cleansing techniques that you can incorporate into your routine
> cleanse guidelines, suggestions of what to avoid and include, advice, info, tips & recipes
Discount vouchers
> $20 off 1 Ayurvedic consultation or treatment with
Ananda Wellness
in September & October
> 10% off our
Spring Retreat
4 - 7 November in the Yarra Valley
Connection
with a awesome tribe also on the cleanse via Facebook conversations & in classes

+ an opportunity to feel your best self!


Cost $175
SIGN UP!
melbourne@yogaindailylife.org
FAQs ...
>
if
you have a class pass for Richmond we will suspend it for the month during the cleanse.
> for all of you Ivanhoe, Doncaster, Pascoe Vale, regional Victoria, interstate & international friends you can still join in for $80.
---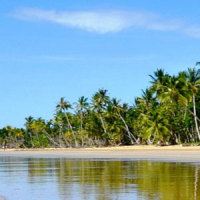 5 days in paradise - Sunday 30 July to Friday 4 August 2017
At Sanctuary Retreat Centre, Mission Beach Queensland (between Cairns & Townsville)
Join Yoga in Daily Life for a wonderful week of yoga, meditation, deep relaxations, healthy and delicious vegetarian food and more. Enjoy the atmosphere of serenity and being in harmony with nature and take the opportunity to relax, restore, rejuvenate, and reconnect with your inner self.
Set in the tranquility of the tropical North Queensland rainforests, walking distance to the beach and a boat ride to the Great Barrier Reef, this retreat offers a perfectly idyllic setting for you to relax and nourish your body, mind and spirit with yoga, meditation, good food and great company. Look forward to a pleasantly calming week away and rediscovery of your inner peace!
Follow this link to see all the details > here.
Basics of Ayurvedic Cooking Workshop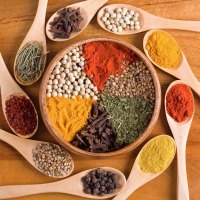 Saturday 17 June
, 2.30 - 5.30pm
An Ayurvedic diet is designed to bring balance to the body and mind. It centers on balancing the 6 tastes found in different food groups. We will explore some of the basics of an Ayurvedic diet and discuss key kitchen ingredients, spices, herbs and cooking methods.
In this 3 hour workshop you can expect to:
- learn the key qualities & tastes of some everyday food groups and how you can use them
- practice how to prepare an ayurvedic breakfast, lunch dinner & snack options
- receive handouts of the recipes for all the meals that are practiced
- discuss how to increase efficiency by making dishes that can be creatively used across meals
- share these freshly prepared meals with a refreshing chai
Cost: $80. Places are limited & bookings essential. At Yoga in Daily Life Richmond.
OR $140 for the workshop and a personal Ayurvedic consultation or 45 minute Ayurvedic massage (for anytime after 3 June)
---
Urban Retreat on the Queens Birthday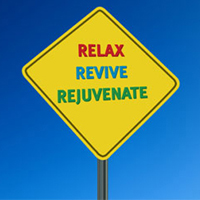 Monday 12 June
Public Holiday, 10am to 1pm

uplifting yoga + deep relaxation + a delicious vegetarian lunch


Stay Strong All Winter Long:

Yoga & Ayurveda Workshop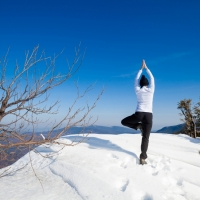 Sunday 21 May
, 9am to 12noon
Join us in exploring ways of responding to winter with Yoga & Ayurveda.
With a focus on cooking, eating, daily habits, exercise and massage you will go home with the information you need to make do-able adjustments to your daily life to stay strong all winter long.
Winter is a cold, heavy, wet and windy time of year that naturally increase the water or 'kapha' element within us. This leads to ailments such as colds, heavy and blocked heads and noses, phlegm, mucus and fatigue. It is naturally a time to withdraw, reserve energy, stay cosy and toasty warm.
This three hour workshop will commence with a 1.5 hour yoga and meditation session designed to manage kapha dosha and winter sluggishness, followed by healthy refreshments and a interactive workshop where you will explore Ayurvedic winter routines.
Cost: $50 | all levels of yoga experience welcome |
BOOKINGS REQUIRED
| at Yoga in Daily Life Richmond
Participants can also opt to receive one Ayurvedic massage treatment or consultation and/or 1 month of unlimited yoga classes at Yoga in Daily Life Richmond at a discounted rate (enquire for details)
Ananda Wellness | 0421 674 093 | anandawellnessaus@gmail.com

or

Yoga in Daily Life | 9427 0977 | melbourne@yogaindailylife.org
---
Ayurveda Workshop: Living and Eating for the Season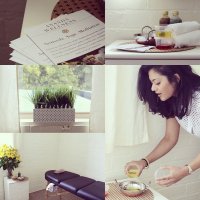 Sunday morning 26 February
Presented by Ayurvedic Lifestyle Consultant Niveen Rajabdeen.

Learn how to live in unison with this time of year rather than fight it. Adjusting your lifestyle, habits, food and drink, exercise, yoga and breathing can bring about major shifts to well being.
- An introduction to Ayurveda and its core principles
- Practical ideas of how to live in accordance with Summer
- Explore how to prepare for Autumn which mixes things up yet again
- A sample Breakfast, Lunch and Dinner meal plan for the current season

Follow this > link to learn more & how to book in
Healthy Gut Workshop: with Yoga and Ayurveda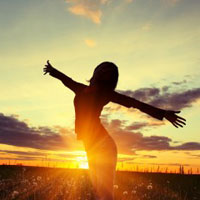 This workshop has been postponed. Please email us to register your interest for the new date melbourne@yogaindailylife.org


Tuesday 25 April
, 3 - 6pm Anzac Day Public Holiday
| $50

In this practical afternoon of yoga & ayurveda we will share the importance of and the benefits you will experience when your digestive fire (agni in Sanskrit) is operating at its optimum.
* the reasons we need to nurture our agni (digestive fire)
* the role it plays in wellbeing & immunity & more
* realistic tips & techniques on how you can support your agni on a daily basis

This workshop will offer a good foundation for maintaining your health throughout the year and leveraging other seasonal & health practices. Afternoon tea is included.
Presented by Swami Gopal Puri & Niveen Rajabdeen. Bookings Required.
Advanced Asana Focus Class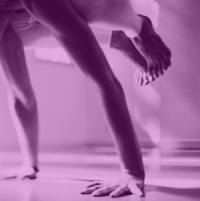 Saturday 8.30 - 10.30am **contact us if you are interested to have this on again**
Join us for an exploration of exciting things that are one of the best medicines on this planet.
We will:
- break down some of the foundational arm balances & inversions
- investigate how to appropriately work with where we are at
- look at the necessary progressions for each of us individually moving forward
- also learn how to safely bail if things go pear shaped as you learn to take risks
This class is appropriate for intermediate & advanced practitioners of all backgrounds. If you are new to our studio please call us first to discuss if this class is suitable for you. Or better still attend the 6pm Tuesday or 6pm Thursday casual class at Richmond first & talk to Gopal, the teacher about whats involved & if it will benefit you.
Small group therefore
places are limited, so to book in e: melbourne@yogaindailylife.org

Cost $25 or use your discount / unlimited class pass At Yoga in Daily Life Richmond



Yogic Studies Course: Yoga and the Chakras
starts Tuesday 14 March, 7.30 - 9pm for 6 weeks


The purpose of the course is to recognize invisible forces creating physiological changes in us such as fear, guilt, shame, grief, lie, illusion and attachment. To see where and how they (may) manifest in the physical body could give us a chance to counterbalance their effects.

The course will provide practical instruction:
* on the
physical
level by treating symptoms or to prevent them arising with asasnas, bandhas and mudras
* on the
mental
level by working on our emotions we have held on to with kriyas and pranayama
* on the
intellectual
level by reviewing and revising our beliefs and thoughts about ourselves and life with contemplating on philosophical truths.

For all the yogi explorers! A comprehensive, practical and awakening experience open to all who wish to deeper their understanding of the science of yoga.
Cost: $150 plus an extra $20 if you'd like to purchase the recommended resource the 'Hidden Powers in Humans - Chakras & Kundalini' book (valued at $35)
Bookings required
. At Yoga in Daily life Richmond
Focus Class: H A P P Y H I P S

Saturday 25 June 9 - 10.30am $20
Does it feel like your hips will never open up or that you can't figure out how to be in more advanced poses? If so, this class is for you. Hips and lower backs are usually stiff for one of two reasons: either too much sitting or too much exercise. Either way, yoga can help as long as we're practicing with correct alignments.
This class will take you through a sequence which will help you learn how to undo years of stiffening patterns in your hips and lower back muscles. As a result your you will feel greater comfort and freedom in your activities and you will soon be doing poses you never thought were possible.

At our Richmond centre Bookings Required 9427 0977



FREE Yoga in the Park for adults & kids!
Thursday 26 January Public Holiday
9 - 10.30am
Burnley Park, Richmond. Under the shade.

All welcome. There will be 2 classes running side by side. Fiona will conduct a session especially for kids! Doggies are welcome too.

BYO Yoga mat or beach towel & morning tea picnic for afterwards.
In case of bad weather it will be cancelled.
In case of Melbourne weather text 0447 566 587 to check if it is going ahead.
Finding Balance: Yoga & Meditation Workshop
9am - 12noon $40 Bookings required
How often can we honestly say that we feel 100 per cent? That our body, mind, intellect and soul are
balanced
and we have enough energy, resources and drive to realise our goals and live the life we want. If most people appreciate the idea that life is whatever we want it to be, why aren't we all feeling fulfilled and wonderful? Sure there are challenges every step of the way but do they really prevent us from leading a satisfying life? While every individual is unique, there are some common themes that the majority of the population strives to incorporate into their life. This workshop offers you the opportunity to reconnect with the themes that are important to you, so you can get on track with the life you truly want.
Practice & Wisdom at our Richmond centre
Meditation Focus Class with Workshop taste
9am - 10:30am $20 bookings required at Yoga in Daily Life Richmond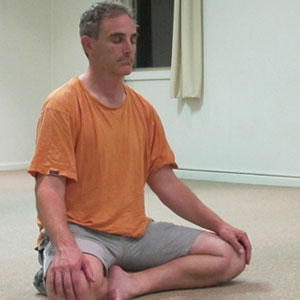 A guided focus class with a workshop taste. It offers instructions in the view and practice of meditation. Instructions are given on working with the body / mind (thoughts, feelings and emotions) to find a more restful state where clarity and calm abides. You will learn the ABC of meditation step by step. Be guided on the way of lifting our minds from the present agitations and wasteful tendencies towards the greater goal of inner joy and fuller wisdom.

Learn the intelligent and fearless way of waking up to impermanence. Cultivate the attitude of the wise and go through life, both in joy and sorrow, in success and failure, in pain and pleasure with the constant awareness: "Even this will pass away". Warning: It will ruin your life! It ruins the auto pilot Samsaric life by transforming it into a naturally more awake, balanced, healthy and happy existence. You will feel less stressed, your relationships become easier as emotions become clearer and less reactive. You will surely lose the freedom to be unhappy in a very natural human way. And best of all, who you really are shines through. So yes, your auto pilot life is ruined, but that's not so terrible after all.
Workshop: The Latent Potential in Dristhis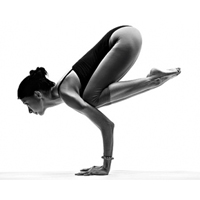 This was an excellent workshop that we had on 24.10.15. If you'd are interested in something like this again drop us a line.
Each yoga posture has a drishti, a point of gaze or focus, designed to direct our attention to the subtle aspect of our practice and ultimately to tune ourselves with the underlying principal of ONE-ness within surrounded by the ever changing finite world of multiplicity.

In this workshop we will explore methods of gazing both externally and internally to enhance balance, stability, grace within the flowing movement of asanas as well as in the stillness of each individual asana.
Open for yoga practitioners and teachers of any discipline.
Yoga Workshop: Reclaiming your Core
9am - 12.15pm $40 Bookings Required Suitable for all.
at our Richmond centre t: 9427 0977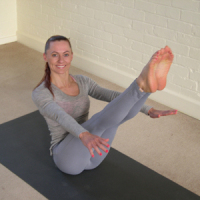 Whether we spend days sitting at a desk job or car, or we are flexible with little strength, with a baby or young children, an athlete etc etc ... this workshop aims to show you ways how to counteract the unbalanced ways of modern life by carefully structured comprehensive strengthening and stretching exercises, that work together, creating strong, limber body and a focused mind.
You will learn
> what is, how to engage and work with your core.
> the signs of existing postural / muscle imbalances
> specific exercises for correcting them
Enjoy an improved posture, feel more aligned and together, breathe deeper, have a healthier blood circulation, greater energy, stamina and vigor as well as a friendly sociable frame of mind.
Inversions Workshop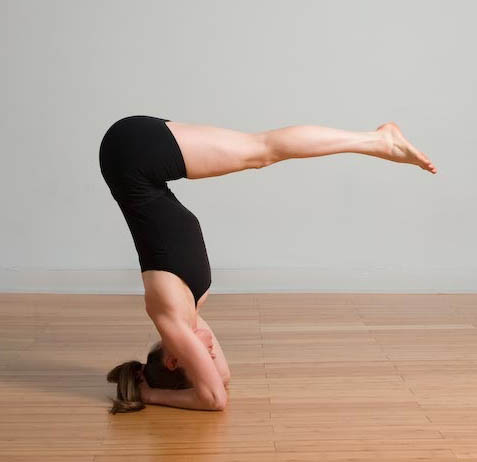 It's a New Year & here is an opportunity to get a New Perspective!
The workshop includes shoulder stand, headstand, forearm balance & handstand. Small group. Clear guidance. Focused practice.

Suited for people with a regular asana practice who already have some experience with shoulder and head stands. Bookings are Essential.
You will learn:
- the techniques
- tips for safe practice
- some ideas to move from the physical to the deeper benefits
Workshop: Mindful Menopause
2 - 5pm Bookings Essential
at our Richmond centre t: 9427 0977
An informative workshop offering a wholistic approach for women transitioning from the reproductive to the wise woman years.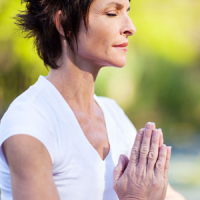 3 womens health professionals will together cover a range of topics including what the changes mean, symptoms and relief, nutrition, exercise, wellness and more. Includes afternoon tea & a gift bag.

Victoria - Nurse & founder of 'Stabilise'
Discussing the changes to sexual health & intimacy, and offering practical solutions.
Andrea - Naturopath (BHSc)
Offering natural alternatives and lifestyle advice for a healthy, positive transition.
Gita - Yoga in Daily Life Teacher
An optimal balanced yoga practice to support & nourish you through this transformation.
includes afternoon tea & a gift bag with samples & vouchers
__________________________________________________________________________________

Yoga Workshop Series: The Roots of Modern Yoga

This workshop series offer an insight into how yoga might have been before the recent BIG yoga BANG based on the 15th Century Sanskrit manual, Hathayogapradipika, by Swami Svatmarama. A book of vital interest for mankind that shows the way to restoration of health, a much longer life (and may be even to "physical immortality"). Visiting the roots of Yoga will naturally raise the question of what it has become… it's indeed a 3 part journey from the medieval Himalayan caves to the popular studios of the 21 Century's modern globalised world. These workshops will convincingly show that yoga as we know it today does not flow directly from the Yoga Sutras or India's hatha yoga traditions. Moreover, as some researchers say: "it has emerged out of a confluence of practices, movements and ideologies, ranging from contortionist acts in carnival sideshows, British Army gymnastics / calisthenics and modern ballet to social Darwinism, eugenics and the Indian Nationalist movement". Thus this ancient tradition was seemingly reinvented against the backdrop of India's colonial experience making asana the principal facet of yoga practice (sadhana) while shedding many of the esoteric aspects and unconventional practices of the original hathayoga. Such evolutionary process is to be expected in living traditions—it can be healthy, may have some dangers, but so it is for all forms of knowledge. The content may change according to the pedagogical needs of the teacher as well as the audience but the essence must remain true to the roots otherwise it cannot be called Yoga any longer.



Part 1: Asanas and Diet
Saturday 9 April 9am - 12:15pm $40 bookings required
In this session we will look at 15 asanas as they were described for yogis of the medieval era as tools to develop the ability to sit comfortably in one position for an extended length of time as is necessary during meditation. These specific body positions are to open the energy channels influencing the chakras. They are indeed tools to higher awareness providing stable foundation for the journey beyond the body-mind-intellect apparatus. Part of the process is to
develop good physical health
by stretching shortened muscles and ligaments, massaging the internal organs, have specific effect on the glands, to alter electrochemical activity in the nervous system and stimulating the flow of vitality (prana) in the energy channels (nadis). At the end of the session we will look at the food that was recommended for Yogis in order to keep their bodies toxin and tension free.


Part 2: Shatkarmas and Pranayamas
Saturday 16 April 9am - 12:15pm $40 bookings required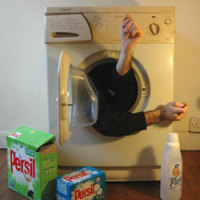 Learn the Shatkarmas, the 6 purification techniques, to create harmony between the two major pranic flows, Ida and Pingala, also to balance the three Doshas in the body as Kapha-mucus, Pitta-bile and Vata-wind. These techniques are used before Pranayama and other higher yoga practices in order to
purify the body of toxins
and to ensure safe and successful progress on the spiritual path.
Pranayamas are various breath exercises that activate and regulate the vitality (prana) in order to go beyond the boundaries of limited ordinary life thus realizing the underlying higher states of vibrations and ultimately the expansive realm of pure consciousness. This session will teach you 8 different (balancing, meditative, cooling, and warming) breathing techniques.



Part 3: Mudras and Bandhas
Saturday 30 April 9am - 12:15pm $40 bookings required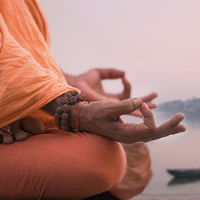 Learn the Mudras, gestures. These are combinations of subtle physical movements that
alter mood, attitude and perception to deepen awareness and concentration.
They are to establish subtle, non-intellectual connections within certain areas of the brain which can snap the practitioner out of instinctive habit patterns and establish a more refined consciousness.
Bandhas are energy gates which aim to lock the life force (prana) in particular areas and redirect their fortified flow into the central energy channel (sushumna nadi) for the purpose of spiritual awakening. The practice of Bandhas results in purification of the psyche by the removal of mental blocks, the impurities of material living, which tie us down to Samsara.
____________________________________________________________________________________